COMMUNITY LIFE ~ Here's the Latest


WORSHIP THE LORD
One of our Christian calling is to give to GOD everything that is due to Him. This includes the very first purpose of our lives: Worship.

It is for this reason that we began a 6-talk series on Christian and Charismatic Worship. We aim to deepen our understanding of Worship so that thru this deeper knowledge and appreciation, we can offer to GOD the true Worship that He alone deserves.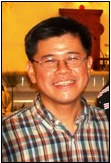 The speaker is Bro. Jake Yap, a Theology professor at the Ateneo de Manila University in the Philippines. He has visited GENESIS many times and has also given talks to othergroups including the St. Peter Canisius International Catholic Parish, Saint Monica Prayer Group and the Indonesian community, GOD's Holy Family. Last April 2008, Bro. Jake gave a 4-day seminar-retreat in Bali to the leaders of various youth communities in Indonesia.

Highlights of the Talks

Talk# 1 – Honoring GOD

Why do we honor GOD?

• Because we are
designed
for it.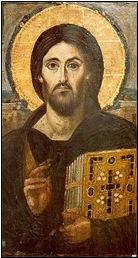 Worship is a DUTY, a PRIVILEGE and a SPECIAL EMPOWERMENT.

Talk# 2 – Corporate Worship

In our prayer meetings:

Guidelines for enhancing Corporate Worship

Talk# 3 – Fulfillment in Christ

OT Worship carries over into NT Worship

Fulfillment in Jesus Christ:

• Jesus is the true Temple = GOD's presence.

• Jesus is the true High Priest.

• Jesus offers the perfect sacrifice.
Talk# 4 – Music and Worship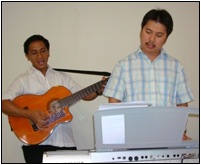 Music hs been the expression of the human soul since time immemorial. Scripture is filled with prayers and exhortation to worship the Lord, such as the Book of Psalms.
• Role of the Worship Leader
• He must be a worshipper.
• He must be a servant.
• Choosing the Right Songs
• • Choose songs that are Biblical and centered on GOD.
• • Some songs are really more "anointed" than others;
• they invariably lead people to deep worship.
• • Some songs are not recommended for Worship.


Talk# 5 – In Spirit and In Truth
• The Holy Spirit is the "Spirit of truth." He will guide us into all the truth (John 16:13). Christian prayer and worship is To the Father, through the Son, and by the Holy Spirit.
• Five reasons why Christian prayer is "in (or by) the Holy Spirit"
• • The Holy Spirit makes us sons and daughters of GOD. (Romans 8:15-16)
• • The Holy Spirit brings us into Heaven. (Revelation 4:1-2)
• • The Holy Spirit helps us to pray. (Romans 8:26-27)
• • The Holy Spirit gives us a desire for prayer.
• • The Holy Spirit enables the whole Church to pray.
• Signs of a Spirit-filled Community:
• • A desire to worship; reverence
• and freedom in worship.
• • The presence of "joy".
• • People love the Word of GOD.
• • People desire to be free of sin.
• • People love one another.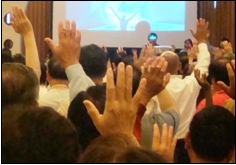 Talk# 6 – Response to the Word
• First Truth: All Christians are "servants of GOD's Word". Do your best to present yourself to GOD as one approved, a workman who has no need to be ashamed, rightly handling the Word of truth." (2 Timothy 2:15)
• What is the place of GOD's Word in Worship?
• • GOD's Word brings His personal presence to us. (Hebrews 4:12)
• • GOD's Word is mediated to us through human words. (2 Timothy 3:16-17)
• • GOD's Word is mediated in prophecy. (1 Thessalonians 5:19-21)
• What should we do in our Worship with regards to GOD's Word?
• • Encourage the "Word gifts".
• • Cultivate the "Word gifts".
• • Respond appropriately when GOD's Word comes.
• • Our Worship and prayer should be formed by Scripture.

The Bible says that "GOD delights in the praises of His people". When we gather for Worship, our aim should be to give pleasure to GOD. Remember, Worship is for GOD and not for us. Let us therefore give to GOD the best Worship and worship Him in Spirit and in truth.